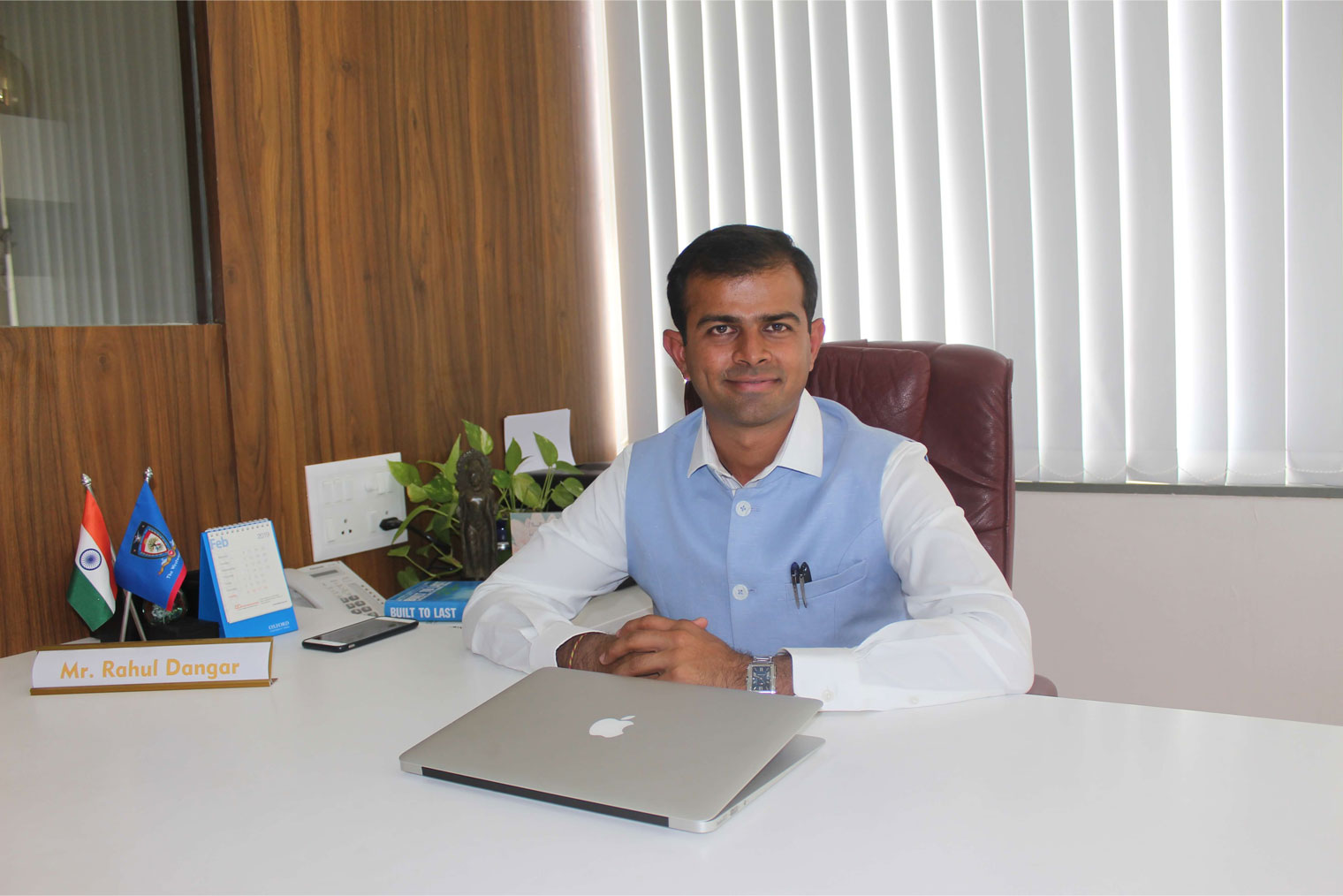 MR RAHUL DANGAR (DIRECTOR)
He is an effective leader with an ability to empower management and lead teams to achieve company objectives. With over 11 years of experience in various industries such as Education, Banking and Learning & Development. He has conducted trainings at Schools, Colleges and Corporates on Soft Skills, Financial Literacy, Personality Development and Employability Competency.
He has completed Real Estate Management from ILEAD, Kolkata and a course in Teaching Oral Communication from London College of Music. He is a Certified Financial Planner from International College of Financial Planning.He is also a Sports enthusiast. He has played Hockey for the Gujarat State junior team. He is a Black Belt in Jeet Kune – Do. He is also an Avid Runner, Cyclist and was appointed Race Director for Porbandar Half Marathon.
DIRECTOR'S MESSAGE
A very warm welcome to The Westwood School.
"Let us think of education as the means of developing our greatest abilities, because in each of us, there is a private hope and dream which fulfilled, can be translated into benefit for everyone and greater strength for our nation" - Plato.
At The Westwood School our mission is to provide an outstanding education and inspire our students to engage in both academic and enriching extra-curricular programmes. Our curriculum develops student learning and understanding, a culture of thinking, inquiry and reflection, resilience and independence, always focused upon developing the whole child and tomorrow's citizens.
We initiated the Westwood School, with the vision to provide an excellent opportunity to the students and parents looking for holistic development. We have created an infrastructure that provides one of the best environments for learning and education. We believe education is not limited to the four walls of the classrooms and therefore freedom to explore and integrate, are provided as long as the learning objectives/outcomes are achieved. We want our children to have a spark in life and therefore we constantly look for people who are experts in the field to interact, share, exchange ideas and mentor them so that they can reach the next level.
In this current times of ever growing competitiveness, education has to remain in the fore-front to enable us to march forward & take our rightful place in the society. We at Westwood, will remain committed to providing our students with good teaching faculty, infrastructure, amenities, and resources so that they get the best exposure to face the challenges of life head on.
"Imagination is more important than knowledge. For knowledge is limited to all we now know and understand, while imagination embraces the entire world, and all there ever will be to know and understand. " - Albert Einstein
Our imagination sees no limits. We intend to keep learning, keep growing and keep moving ahead to be able to provide what is best for all the stake holders (students, teachers, parents and all others involved) of the Westwood School.