The Central Board of Secondary Education (CBSE) is a national level board of education in India for public and private schools, controlled and managed by Union Government of India. CBSE has asked all schools affiliated to follow only NCERT curriculum.
CBSE affiliates all Kendriya Vidyalayas, all Jawahar Navodaya Vidyalayas, private schools and most of the schools approved by central government of India.
CBSE Logo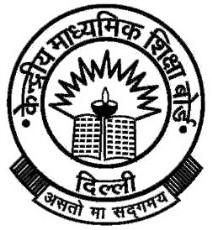 CBSE VISION
The CBSE envisions a robust, vibrant and holistic school education that will engender excellence in every sphere of human endeavour. The Board is committed to provide quality education to promote intellectual, social and cultural vivacity among its learners. It works towards evolving a learning process and environment, which empowers the future citizens to become global leaders in the emerging knowledge society. The Board advocates Continuous and Comprehensive Evaluation with an emphasis on holistic development of learners. The Board commits itself to providing a stress-free learning environment that will develop competent, confident and enterprising citizens who will promote harmony and peace
CBSE WEBSITE
EXAMINATIONS
CBSE conducts the final examinations for Class 10 and Class 12 every year in the month of March. The results are announced by the end of May.
Currently, Central Board of Secondary Education (CBSE) conducts Joint Engineering Entrance (JEE) Exam, National Eligibility cum Entrance Test (NEET), Central Teacher Eligibility Test (twice a year) UGC's National Eligibility Test (twice a year) and the entrance test for Jawahar Navodaya Vidyalayas.