Pre - Primary School Programme - Nursery to K 2
Pre-Primary education builds on the basic values of society. The purpose of Pre-Primary education is to promote children's growth into humane individuals and ethically responsible members of society by guiding them towards responsible action and agreement with generally accepted rules and towards appreciation of other people.
The emphasis is on 4 R's i.e. Reading, Writing, Rhythmic & Arithmetic.
Our key strengths in Pre-Primary School:
Student strength restricted to 30 in each section.
Subject Rooms.
Unique kids play area.
Activity hall for group events and in-house activities.
Trained teachers.
Phonics programme for English.
Integration of IB and CBSE Curriculum.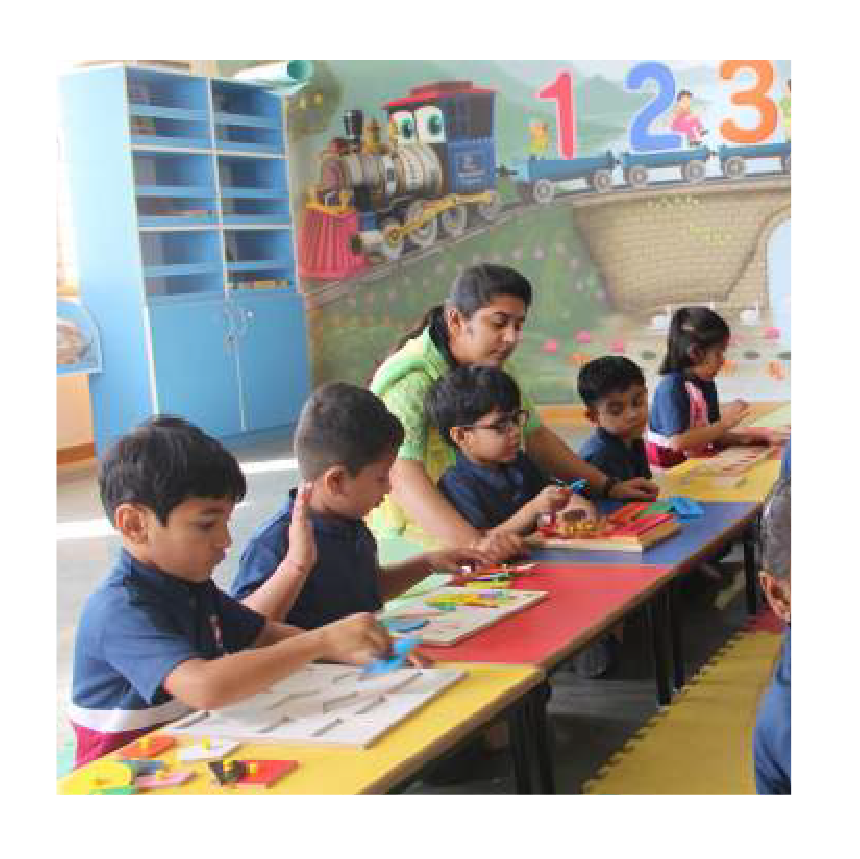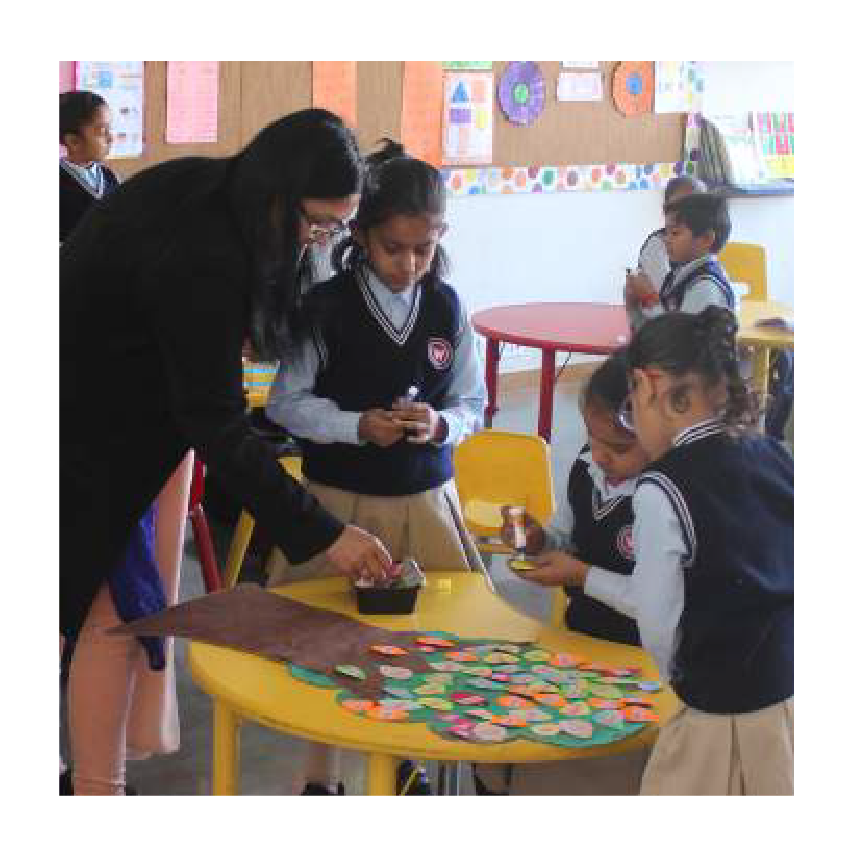 Primary School Programme (Grade 1-8)
Students from Grade 1 to 8 will focus on developing foundation skills of creativity, communication, collaboration and critical thinking.
The student will be engaged with the following activities:
Apple Education Programme using I Pad's and Digital Learning.
Holistic development though Music, Art and Dance.
Professional Sports Curriculum.
Stress on academics and experiential learning though Robotics, Science Lab, Maths Lab, Computer Lab, Educational Museum and Activity Rooms.
Personality Development and Spoken English though varied literary activities.
Concept development and understanding using innovative academic practices.
Secondary School Programme – (Grade 9 – 12)
High school education will lay emphasis on the choice of subject and focus on concept building, career planning and preparation for competitive examinations. Beginning in Grade 9, students at the WWS begin the transition to more in-depth study of subjects with specialized teachers for each subject.
Our children will continue with experiential learning through;
Our key strengths in Secondary School Programme:
Robotics Lab.
Mathematics Lab.
Computer Lab.
Educational Museum.
Physics Lab.
Chemistry Lab.
Biology Lab.
In addition to the teaching plans incorporated from the primary level, Westwood will also include plans to nurture leadership skills, problem solving aptitude and creative thinking though a range of high quality academic practices.